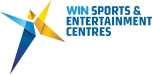 WIN Entertainment Centre, formerly the Wollongong Entertainment Centre and often referred to simply as the WEC, is a multipurpose indoor arena located in downtown Wollongong, New South Wales, Australia.
This concert is part of the revamped Monster Ball Tour.
Additional Notes:
Because of the dimensions of the WIN Entertainment Centre, the show had to be changed. The stage was restricted with no catwalk, so songs that had used the catwalk previously, had to be changed.
"So Happy I Could Die" was not performed as the arena could not accomodate the "Twister" that engulfed Gaga during this number.
This was the first Monster Ball where Gaga has put on her white "Monster Paw", which was used during "LoveGame" and "Boys Boys Boys".
Set list:
Jumping Film (Intro)
Puke Film (Interlude)
Antler Film (Interlude)
Little Monster (Interlude)
Apocalyptic Film (Interlude)
Bad Romance (Encore)
Fan Film (Outro)