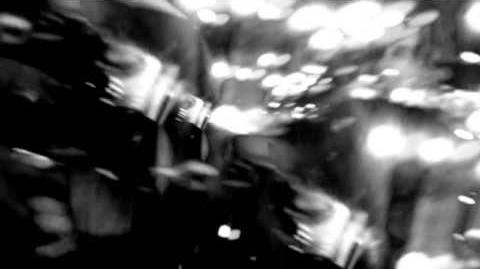 The Left Eye is a mini-film directed by Lady Gaga, Nick Knight, and Ruth Hogben and shot by Gaga while arriving at her hotel in London, on February 26th, 2010. The camera was attached to right shoulder of the outfit, and recorded as Gaga was passing the paparazzi. The film was released on September 3,2010, on Showstudio's website, as part of The Fashion Body series.
SHOWstudio released the following statement about the project:
"Fashion is very good at providing its own fashion's-eye view of proceedings, but what is it like being at the very eye of that fashion storm, the undeniable focus of the world's attention? Few creatives are as well-placed as Lady Gaga to explore those ideas, as her inimitable and unique contribution to our Fashion Body proves. Christopher Isherwood's maxim 'I am a Camera' has seldom had such eloquent aesthetic expression as this film devised in collaboration with Nick Knight and Ruth Hogben – in creating a film to represent the left eye, Lady Gaga chose not to document the eye, but offer us a glimpse from within, a cinematic snapshot that unquestionably offers her own point of view on – and of – our modern culture of celebrity." –SHOWstudio
Lady Gaga wears a spy-cam suit by Pam Hogg (Fall/Winter 2010 Collection), "Yuri" sunglasses by Mykita x Romain Kremer and shoes by Saint Laurent.
Community content is available under
CC-BY-SA
unless otherwise noted.