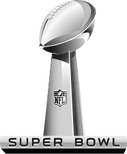 The Super Bowl is the annual championship game of the National Football League (NFL), the highest level of professional American football in the world. The game culminates a season that begins in the late summer of the previous calendar year. Normally, Roman numerals are used to identify each game, rather than the year in which it is held. For example, Super Bowl I was played on January 15, 1967, following the 1966 regular season. The single exception to this rule is Super Bowl 50, which was played on February 7, 2016, following the 2015 regular season.
Super Bowl 50
Lady Gaga was chosen to sing the national anthem before the start of the annual Super Bowl game on February 7, 2016 at Levi's Stadium in Santa Clara, California. Her performance was highly praised by critics, fans and viewers of the game.
Set list:
Lady Gaga wears a custom outfit and heels by Gucci.
Super Bowl LI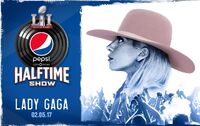 In September 2016, after weeks of rumours, Lady Gaga and the NFL officially announced that Gaga has agreed to headline the Super Bowl Pepsi Halftime Show on February 5, 2017 at the NRG Stadium in Houston, Texas.
Set list:
"God Bless America" / "This Land is Your Land" (pre-recorded intro)
Intro with elements of "Dance in the Dark", "Just Dance", "LoveGame", "Paparazzi", "Poker Face" & "The Edge of Glory"
Lady Gaga wears a custom outfit, a golden jacket and shoulder pads by Antonio Urzi for Versace, boots by Ellie customized by Andre No. 1 and Al's Handmade Boots. Lilly Lashes and Face Lace mask.
Link
Community content is available under
CC-BY-SA
unless otherwise noted.