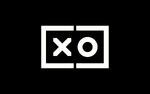 Studio XO is a fashion and technology company that designs for wearable applications pushing the boundaries of fashion innovation. They are located in London.
Nancy Tilbury of Studio XO was the Fashion Director of this project.
Anemone 2.0, 2013
Edit
Anemone is a 3D printed white dress featuring an integrated bubble factory. It is also the first in a series of couture technologies to be released by the TechHaus with Studio XO and designed by Amanda Buckley and Weilong Xie; and the interactions by Javier Soto Morras, during the ARTPOP campaign. The dress was printed by Materialise using their patented Mammoth stereolithography machines, the world's largest 3-D printers.
Parametric Sculpture Dress, 2013
Edit
The "Parametric Sculpture Dress" is a 3D printed body architecture with a couture finish. It was designed by Studio XO and printed on Materialise's Mammoth stereolithography machines. The inspiration for the dress by the Gaga-Koon's collaboration, a sculpture of herself with a blue Gazing Ball that was specially commissioned by Lady Gaga for the ARTPOP album artwork.
Volantis, 2013
Edit
Volantis is a flying dress created by the TechHaus - Studio XO. The name of the dress, Volantis is latin for flight. According to the press release, the dress is "a purpose designed transport prototype designed to carry one person in a controlled hover and directional movement."
The design of the transport of based on proved designed (need new world 2 x design) providing the best thrust to weight ratio for such a vehicule, this design has six booms in a "Hex" formation with two electric motors on each boom providing power to two custom carbon fiber propeller blades. The rotors are then contained within a carbon fiber cowl providing a protection rom the rotors when operational and managing aiflow through the rotors.
Cipher, 2013
Edit
Cipher was inspired by early 20th German architecture and the Bauhaus movement, has animated black mirrors that can animate any sequence using a state-of-the-art servo motor.
Community content is available under
CC-BY-SA
unless otherwise noted.