This is a list of the officially commissionned and Lady Gaga-related professional remix chosen for release.
Notes
Not included in this listing
Remixes not officially commissioned by Lady Gaga and her record company, such as white label DJ mixes (professional or amateur).
Bootlegs and/or unofficial mixes and/or "mash-ups" even if constructed by big-name producers.
To avoid confusion, "White label" is not a term meant to be used for all unofficial remixes. It only refers to bootlegged records that usually have a plain white label. If a remix has never been pressed to an actual 12" record, it is not considered a "white label".
Remixes by Album
Deewaan Remix (feat. Ash King, Wedis, Lush & Young Thoro)
Glam As You Mix [Guéna LG] (Club Mix, Radio Edit)
Harry Choo Choo Romero 'Bambossa' (Dub, Main Mix, Radio Edit)
Manny Lehman Club Mix
RedOne Remix
Richard Vission Remix
Robots to Mars Remix
Space Cowboy Remix
Stripped Down Version (Live)
Tony Arzadon (Edit, Remix)
Trevor Simpson (Edit, Remix)
Dave Audé (Dub, Radio Edit, Remix)
Glam As You (Club Mix, Radio Mix) [Guéna LG]
Jody den Broeder (Dub, Radio Edit, Remix)
LLG vs GLG Radio Mix [Guéna LG]
Piano & Voice Version (Live)
Space Cowboy Remix
Tommy Sparks & The Fury Remix
Bollywood Remix [Jatin Sharma]
Frankmusik "Cut Snare Edit" Remix
Mattafix Mix
Pet Shop Boys (Extended Mix, Radio Mix)
Random Soul "Synthetic" Mix
Chester French Remix
Chew Fu "Ghettohouse" Fix (feat. Marilyn Manson)
Dave Audé (Club Mix, Radio Edit)
Jody den Broeder (Club Mix, Radio Edit)
Robots to Mars Remix
Space Cowboy Remix
Chew Fu "Ghettohouse" Radio Edit
Demolition Crew Remix
DJ Dan Club Mix
Fernando Garibay Remix
Filthy Dukes Remix (Club Mix)
James Carameta (Tabloid Club Edit)
Moto Blanco (Bostic Dub, Edit)
Stuart Price Remix
YukSek Remix
Others
"Boys Boys Boys" (Manhattan Clique (Remix, Radio Edit))
"The Fame" (Glam As You Remix (Remix, Radio Edit) [Guéna LG])
Bimbo Jones (Club Remix, Radio Remix)
Bollywood Remix [Salim and Sulaiman]
Chew Fu "Born to Fix" Remix
Dada Life Remix
DJ White Shadow Remix
Grum Remix
Hector Fonseca Remix
Jost & Naaf Remix [David Jost And Jochen Naaf]
LA Riots Remix
LLG vs GLG Radio Mix [Guéna LG]
Manhattan Clique (Remix, Radio Remix)
Michael Woods Remix
Skrillex "Died This Way" Remix
Starsmith Remix
The Country Road Version (Fernando Garibay)
Twin Shadow Remix
UK Desi Hits! Remix [Culture Shock]
Zedd Remix
Chris Lake Remix
Dave Audé Remix
Desi Hits! "Bollywood" Remix [Salim and Sulaiman]
DJ White Shadow Remix
Goldfrapp Remix
Guéna LG Club Remix
Hurts Remix
John Dählback Remix
Mirrors Une Autre Monde Mix (Nuit, Jour)
R3hab Remix
Röyksopp's "European Imbecile Mix", "30 Pieces Mix"
Thomas Gold Remix
Bare Noize Remix
Cahill "Major" (Club Remix, Radio Mix)
Cahill "Minor" Club Remix
Foster the People Remix
DJ White Shadow Remix
Funkagenda Remix
Porter Robinson Remix
Sultan & Ned Shepard Remix
10 Kings (Remix, Radio Edit)
ATB Remix
Danny Verde Remix
Hector Fonseca Remix
Mark Taylor (Remix, Radio Edit)
Metronomy Remix
Wild Beasts (Remix, Extended)
Afrojack Remix
Danny Verde Remix
David Jost & Twin Radio Remix
Dimitri Vegas & Like Mike Remix
John Dahlback Remix
Lazy Rich Remix
Quintino Remix
R3hab Remix
Sander van Doorn Remix
Sidney Samson Remix
Totally Enormous Extinct Dinosaurs 'Marry Me' Remix
The Weeknd & Illangelo Remix
Zedd Remix
Others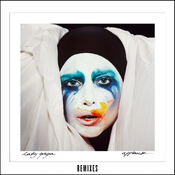 DJ White Shadow Trap Remix
DJ White Shadow Electrotech Remix
Chew Fu ReFix (Mixshow edit, Dub)
Purity Ring Remix
Empire Of The Sun Remix
Viceroy Remix
Fareoh Remix
Steven Redant, Danny Verde & Guy Scheiman - Bent Collective
Goldhouse Remix
DJ White Shadow Remix feat. R. Kelly
Chew Fu House ReFix feat. R. Kelly
Samantha Ronson Remix feat. R. Kelly
Kronic Remix feat. R. Kelly
Steven Redant 'Madrid' Radio Remix feat. Christina Aguilera
Steven Redant 'Madrid' Club Remix feat. Christina Aguilera
Steven Redant 'Barcelona' Club Remix feat. Christina Aguilera
Red Ant & Amp Lexvas Deep House Remix feat. Christina Aguilera
KDrew Remix
Lovelife Remix
Rami Samir Afuni Remix
St. Lucia Remix
Wayne G 'Throwback Anthem' Remix
Giorgio Moroder Remix
Parov Stelar Mix