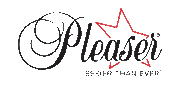 Pleaser Inc. is an American footwear brand founded in 1993, they started out as an importer and distributor of urban fashion footwear. Over the years, it has evolved into a specialty footwear powerhouse serving the needs of various alternative lifestyles.
Shoes
Cocktail
Ballet
Delight
Kiss
Dagger
Indulge
This is a shortened version of boots
Seduce
Boots customized with red bottom
Boots customized with red bottom, jewelry on ankle and crystals on bottom
Flair
Xtreme
Adore
Flamingo
Infinity
Bondgirl
Beyond
Toes of sandals were customized with crystals
Fabulous
Bejeweled
Sky
Treasure
Funtasma
Demonia
Torment 
This version of boots only features two buckles and is made of vinyl instead of leather.
This original version of boots is in white.
Stack
A chains and spikes-embellished version of boots.
Swing
Slay
The embellishments were taken off.
Vintage
Custom