This page concerns a member of the

Germanotta

family. Only general information is allowed on the page as to comply with the privacy rule on the Gagapedia.

Este artigo é sobre um membro da família Germanotta. Somente informações gerais são permitidas na página assim como dito nas regras de privacidade da Gagapedia.

Cette page concerne un membre de la famille Germanotta. Seule une information de type générale peut être inscrite dans la page en raison du règlement du Gagapedia sur la vie privée.

Ten artykuł zawiera informacje o rodzinie Germanotta. Znaleźć mogą się tu tylko informacje, które nie naruszają regulaminu prywatności Gagapedii.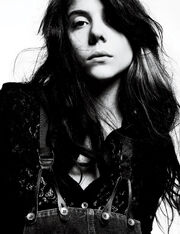 Natali Veronica Germanotta (born March 10, 1992) is Cindy & Joe's youngest daughter and Stefani's little sister. She is a fashion designer and the co-founder of Lanotta Studio (2017).
Trivia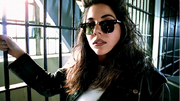 She is much taller than her older sister, who is just 5'1.
Both Natali and Stefani attended the same school, Convent of the Sacred Heart.
On January 28, 2010, Natali made a cameo as a prisoner inmate in Gaga's music video for "Telephone".
Natali has graduated in majoring in Fashion Design at Parsons School of Design in NYC in 2014.
Natali worked in wardrobe with costume design during the artRAVE: The ARTPOP Ball and the Cheek to Cheek Tour in 2014 to 2015.
Natali worked for designer Brandon Maxwell in 2015 to 2017 as product development/production manager.
Natali worked as Gaga's fashion stylist with Kelly Porter for A Star Is Born in 2017.
Creations for Lady Gaga
"My sister, who is 19-years-old, she's a fashion student, and she created a sculpture of a high heel, and this was her first piece in college, and I made it into a piano to surprise her. So surprise, Natali."
One-legged mirror and pin bodysuit for Haus of Gaga by Natali Germanotta and Muto-Little Costumes with Swarovski Elements.
Crackled leather jacket from her Spring/Summer 2014 "Vertigo" Parsons final thesis collection with asymmetrical zipper, layered sleeves and zip pockets. "And my sister Natali killing it in fashion, jacket from her Parsons thesis collection chosen by Carine Roitfeld to be featured this Icon Issue. Natali made it by hand. #germanottagirls"
Oversized white chiffon blouse with contrast black peter pan collar and buttoned cuffs, printed with an Asia motif. The blouse was made in collaboration with Perry Meek for Haus of Gaga.
Jumpsuit, in collaboration with Perry Meek.
"I'm very proud of my sister. She just graduated from Parsons, and she handmade my dress tonight" - Gaga / "What an amazing night and performance! @ladygaga I loved designing this smocked leather dress for you! Stunning! Xox", Natali
Other
Community content is available under
CC-BY-SA
unless otherwise noted.