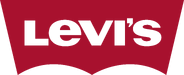 Levi Strauss & Co. (/ˌliːvaɪ ˈstrɔːs/) is an American clothing company known for its Levi's (/ˌliːvaɪz/) brand of denim jeans. It was founded in 1853 when Levi Strauss came from Buttenheim, Bavaria, to San Francisco, CA to open a west coast branch of his brothers' New York dry goodsbusiness. The company's corporate headquarters is located at Levi's Plaza in San Francisco.
Community content is available under
CC-BY-SA
unless otherwise noted.