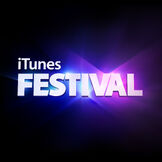 The iTunes Festival is an annual, month-long music festival and concert series which takes place in September at The Roundhouse art centre in London. Sponsored by Apple Inc., it was first held in 2007. Tickets are given away for free to iTunes users and fans in the UK through prize-draw competitions. Applications for tickets can be submitted both in the iTunes Store and official app. Performances are also streamed live for free and available to view afterwards for a limited time on iTunes, Apple TV and via the app. The event changed name to Apple Music Festival in 2015. It was later cancelled in 2017 after a 10-year run.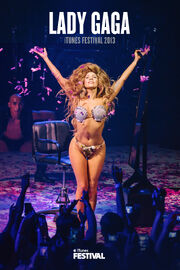 Lady Gaga performed at the 2013 iTunes Festival at The Roundhouse. The live broadcast was available through Apple TV on the iTunes Festival streaming channel and on iOS devices for free. The 1 hour performance was later released on the international / Japan deluxe edition of "ARTPOP" in 2013. Since then, the 1 hour and 14 minutes performance is available as a movie to buy or rent on Apple TV in select countries. DJ White Shadow was the opening act which was not available outside of those present at the venue. Notably, he played the final version of "Cake Like Lady Gaga".
Set list:
Stage equipment:
Credits
Links
Community content is available under
CC-BY-SA
unless otherwise noted.