This page concerns a member of the Germanotta family. Only general information is allowed on the page as to comply with the privacy rule on the Gagapedia.

Este artigo é sobre um membro da família Germanotta. Somente informações gerais são permitidas na página assim como dito nas regras de privacidade da Gagapedia.

Cette page concerne un membre de la famille Germanotta. Seule une information de type générale peut être inscrite dans la page en raison du règlement du Gagapedia sur la vie privée.

Ten artykuł zawiera informacje o rodzinie Germanotta. Znaleźć mogą się tu tylko informacje, które nie naruszają regulaminu prywatności Gagapedii.
The Germanotta/Bissett are Stefani's family.
Germanotta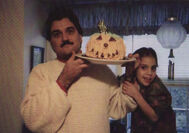 The last name Germanotta originated in southern Italy. The ancestors of Gaga moved to the United States. The name comes from Italy meaning 'a little-bit noisy' or 'a glimmer of brotherly/sisterly fellowship'.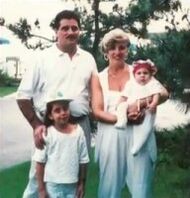 Bissett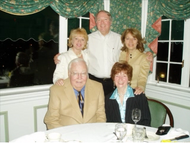 Maternal Great-Grandparents: Vincenzo "James/Jim" Ferri (1881 - 1967) - Ferri changed to Ferrie; Filomena "Minnie" Campagna Isopo Ferrie (1887 - 1940) - Campagna changed to Campana; George Lindsey Bissett (1885 - 1943) and Sarah Ann "Sally" Leach Bissett (1885 - 1963)
Vincenzo Ferri and Filomena Campagna both immigrated to the United States from Brocco (now Broccostella), Caserta (now Frosinone), Lazio, Italy. Vincenzo arrived in the USA in 1905, and Filomena arrived in the USA in 1913.
Veronica Rose "Ronnie" Ferrie Bissett (1928)
Paul Douglas Bissett (1926-2013)
Joseph "Joe" (1957)
Cynthia (1954)
Sheri Bissett Cates
Steve Cates
Paul "Doug" Bissett, Jr
Carole Nessif
Stefani (1986)
Natali (1992)
Laura Mull (Bissett)
Jenny Snyder (Bissett)
Other
Reference