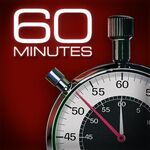 60 Minutes is a program that runs for an hour covering various topics.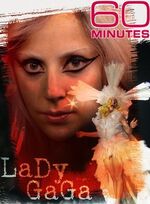 Lady Gaga had an interview with Anderson Cooper in New York aired on February 14, 2011.
The program aired right before the 53rd Grammy Award Ceremony.
The interview filming started on October 23, 2010, and spanned over 3 months.
The crew shot almost 15 hours of footage through London, Milan, and the outskirts of New York.
The editors were working on the footage for weeks before trimming it down to 12 minutes.
During the show, Gaga took Cooper to her old apartment and showed him the various restaurants and pubs she used to go to.
They also played 5 songs for the crew, but only allowed them to film a short clip of "Born This Way".
During the 60 Minutes Overtime clip, it showed Gaga getting emotional as she discussed her years of struggle.
Gaga also took the crew to her backstage dressing room and took them on a tour of her wardrobe.
London Street
Lady Gaga wears a dress by Amaya Arzuaga, a chain dress by Maria Francesca Pepe, platforms by Natacha Marro for Gabriella Marina Gonzalez, a bangle and a ring by Tiffany & Co., a ring by Cartier, and sunglasses by Paloma Picasso.
London Raven's Pub
Milan
Lady Gaga wears boots by Alexander McQueen, and a saw by On Aura Tout Vu.
Out New York City
Lady Gaga wears boots by Ellie, and sunglasses by Tart Optical Enterprises.
Links