This article is a stub. You can help Gagapedia by expanding it, adding pictures, and improving existing text.
Besides her career in music, Gaga has enhanced her repertoire as a philanthropist who has contributed to various charities and humanitarian works.
2008
Vigin Mobile RE*Generation
2009
Odyssey Charter School
On 20 February 2009, Huliq News reported that Gaga donated tickets and a meet and greet, for any show on her Fame Ball tour, in the US or Canada, to raise money for Odyssey Charter School and elementary school's in Los Angeles affected by budget cuts. Governor Jim Gibbons of Nevada cited her as an inspiration for educational budget cuts. Bidding began 17 February 2009 on eBay for what was described as "a once in a lifetime opportunity to meet Lady Gaga while positively impacting children's educational needs." The auction, managed by Giving Engine Auction Management, closed 26 February 2009.
Virgin Mobile RE*Generation (2009-11)
2010 Haiti earthquake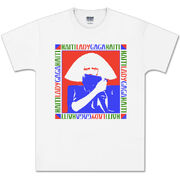 Although declining an invitation to record a benefit song. Gaga held a concert of The Monster Ball Tour following the 2010 Haiti earthquake and dedicated it to the country's reconstruction relief fund. This concert, held at the Radio City Music Hall, New York, on January 24, 2010, donated any received revenue to the relief fund while, in addition, all profits from sales of products on Gaga's official online store on that same day were donated. Gaga announced that an estimated total of $500,000 was collected for the fund.[150]
2011 Tohuku earthquake and tsunami
Hours after the 2011 Tōhoku earthquake and tsunami hit Japan on March 11, 2011, Gaga tweeted a message and a link to Japan Prayer Bracelets. With the company, she designed a bracelet, with all sales revenue going to Japanese relief efforts.[151] The bracelets raised $1.5 million (as of March 29, 2011).[152] Performing at MTV Japan's charity show on June 25, 2011 in Makuhari Messe, Gaga will appear for the benefit of the Japan Red Cross which aids victims suffering in the aftermath of the earthquake and tsunami.[153] However, attorney Alyson Oliver filed a lawsuit against Gaga in Detroit in June 2011, noting that the bracelet was subject to a sales tax and an extra $3.99 shipping charge was added to the price. She also believed that not all proceeds from the bracelets would go to the relief efforts, demanding a public accounting of the campaign and refunds for people who had bought the bracelet. Gaga's spokesperson called the lawsuit "meritless" and "misleading".[154]
Gaga also contributes in the fight against HIV and AIDS with the focus upon educating young women about the risks of the disease. In collaboration with Cyndi Lauper, Gaga joined forces with MAC Cosmetics to launch a line of lipstick under their supplementary cosmetic line, Viva Glam. Titled Viva Glam Gaga and Viva Glam Cyndi for each contributor respectively, all net proceeds of the lipstick line were donated to the cosmetic company's campaign to prevent HIV and AIDS worldwide.[155] In a press release, Gaga declared, "I don't want Viva Glam to be just a lipstick you buy to help a cause. I want it to be a reminder when you go out at night to put a condom in your purse right next to your lipstick."[156]
With the performance of the bilingual song "Americano" from her second studio album Born This Way (2011), Gaga jumped into the debate surrounding SB 1070, Arizona's immigration law. She premiered the tune for the first time on the Guadalajara, Mexico stop of her Monster Ball tour telling the local press that she could not "stand by many of the unjust immigration laws" in the United States.[157]
Digital Life Sacrifice
Gaga, along with other celebrities including Justin Timberlake and Usher, have joined a new campaign called Digital Life Sacrifice on behalf of Alicia Keys' charity, Keep a Child Alive. The celebs plan to sign off of social media web sites like Facebook and Twitter on December 1st, which is World AIDS Day. They will return when the charity raises $1 million.
According to the Associated Press, the participants have filmed "last tweet and testament" videos and will appear in ads showing them lying in coffins to represent what the campaign calls their digital deaths. Leigh Blake, the president of Keep a Child Alive said: "I have a feeling that Lady Gaga is going to raise it all by herself. She has more than 7.2 million followers on Twitter and nearly 24 million fans on Facebook. She's got a very mobilized fan base and that's beautiful to watch and she's able to draw their attention to these issues that are very important, you know, and that people follow it and act."
LGBT advocacy
Gaga attributes much of her early success as a mainstream artist to her gay fans and is considered to be a gay icon.[158] Early in her career she had difficulty getting radio airplay, and stated, "The turning point for me was the gay community. I've got so many gay fans and they're so loyal to me and they really lifted me up. They'll always stand by me and I'll always stand by them. It's not an easy thing to create a fanbase."[159] She thanked FlyLife, a Manhattan-based LGBT marketing company with whom her label Interscope works, in the liner notes of The Fame, saying, "I love you so much. You were the first heartbeat in this project, and your support and brilliance means the world to me. I will always fight for the gay community hand in hand with this incredible team."[160] One of her first televised performances was in May 2008 at the NewNowNext Awards, an awards show aired by the LGBT television network Logo, where she sang her song "Just Dance".[161] In June of the same year, she performed the song again at the San Francisco Pride event.[162]
After The Fame was released, she revealed that the song "Poker Face" was about her bisexuality. In an interview with Rolling Stone, she spoke about how her boyfriends tended to react to her bisexuality, saying "The fact that I'm into women, they're all intimidated by it. It makes them uncomfortable. They're like, 'I don't need to have a threesome. I'm happy with just you'."[55] When she appeared as a guest on The Ellen DeGeneres Show in May 2009, she praised DeGeneres for being "an inspiration for women and for the gay community".[163] She proclaimed that the October 11, 2009, National Equality March rally on the National Mall was "the single most important event of her career." As she exited, she left with an exultant "Bless God and bless the gays,"[58] similar to her 2009 MTV Video Music Awards acceptance speech for Best New Artist a month earlier.[164] At the Human Rights Campaign Dinner, held the same weekend as the rally, she performed a cover of John Lennon's "Imagine" declaring that "I'm not going to [play] one of my songs tonight because tonight is not about me, it's about you." She changed the original lyrics of the song to reflect the death of Matthew Shepard, a college student murdered because of his sexuality.[165] [1][2]Gaga addresses the crowd at SLDN's "Don't ask, don't tell" rally in 2010Gaga attended the 2010 MTV Video Music Awards accompanied by four service members of the United States Armed Forces (Mike Almy; David Hall; Katie Miller and Stacy Vasquez). All of whom, under the U.S. military's "Don't ask, don't tell" (DADT) policy, had been prohibited from serving openly because of their sexuality.[166] In addition, Gaga wore a dress fabricated from the flesh of a dead animal to the awards ceremony.[132] Gaga wished that the dress, more widely known as the "meat dress", was interpreted as a statement of human rights with focus upon those in the LGBT community adding that "If we don't stand up for what we believe in and if we don't fight for our rights, pretty soon we're going to have as much rights as the meat on our own bones."[135] She later released three YouTube videos urging her fans to contact their Senators in an effort to overturn the policy. In late September 2010, she spoke at the Servicemembers Legal Defense Network's "4the14K" Rally in Deering Oaks Park in Portland, Maine. The name of the rally signified the number – an estimated 14,000 – of service members discharged under the DADT policy at the time. During her remarks, she urged members of the U.S. Senate (and in particular, moderate Republican Senators from Maine, Olympia Snowe and Susan Collins) to vote in favor of legislation that would repeal the DADT policy. Following this event, editors of The Advocate commented that she had become "the real fierce advocate" for gays and lesbians,[167] one that Barack Obama had promised to be.[168]
Gaga has most recently appeared at Europride, a pan-European international event dedicated to LGBT pride, held in Rome in June 2011. In a nearly twenty-minute speech,[169] she criticized the intolerant state of gay rights in many European countries and described homosexuals as "revolutionaries of love"[170] before performing acoustic renderings of "Born This Way" and "The Edge of Glory" in front of thousands at the Circus Maximus. She stated that "Today and every day we fight for freedom. We fight for justice. We beckon for compassion, understanding and above all we want full equality now".[171] Gaga revealed that she is often questioned why she dedicates herself to "gayspeak" and "how gay" she is, to which, she told the audience: "Why is this question, why is this issue so important? My answer is: I am a child of diversity, I am one with my generation, I feel a moral obligation as a woman, or a man, to exercise my revolutionary potential and make the world a better place." She then joked: "On a gay scale from 1 to 10, I'm a Judy Garland fucking 42."[172]
Born This Way Foundation
Main article: Born This Way Foundation
Community content is available under
CC-BY-SA
unless otherwise noted.